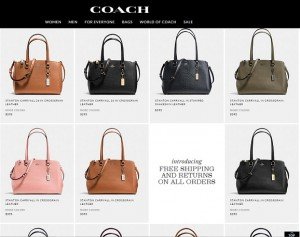 Coach has some really cute new bags that were just released.
They have a Stanton Carryall in Crossgrain Leather in multiple colors that's really cute.
It has an inside zipper, as well as multiple pockets.
Here are some other purses they've just released:
Stanton Carryall in Stamped Snakeskin Leather
Stanton Carryall 26 in Crossgrain Leather
Coach Swagger Carryall in Leather
Crosby Carryall in Crossgrain Leather
Coach Swagger with Chain in Leather
…and many others
They have free shipping now, as well as free returns!