Posts Tagged 'gucci handbag'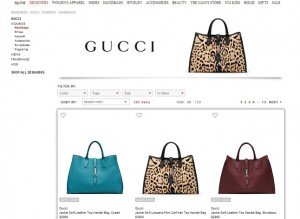 I just found the Gucci Jackie Soft Leather Top Handle Bag, and all I have to say is wow!
Have you seen it yet?
If not, I have a feeling this will be at the top of your list of bags to get.
It's a beautiful bag, and just looks luxurious and a dream to own.
In fact, it's so nice and leathery that you'll want to feel it the second you see the picture. Believe me.
The biggest problem you're going to have is deciding which color to choose! They're all amazing…and I don't know which one I'd choose first.
The Jackie Soft Leather Top Handle Bag is available in:
Cobalt
Leopard-Print Calf
Bordeaux
Blush
Black
Camel
Which one would I get?
That's really tough. Like I said, this bag comes in some really nice colors! If I was forced to choose though, I think I would choose the bordeaux.
It's a medium size purse, with exact measurements of W17.3″ x H12.2″ x D6.3″
You have to check it out. I think you'll like it as much as I do!